Silver Grunt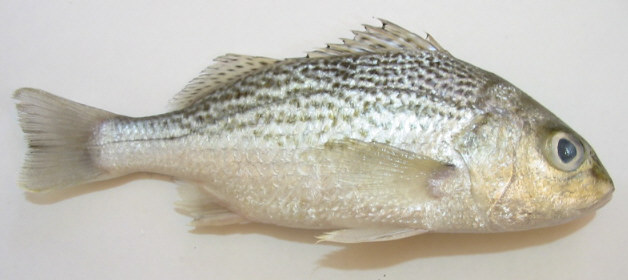 Name:
Local common name:
Scientific name:
Family:
TL:
Width[excl fins]:
Wgt:
Water:
Depth:
Habitat:
Food value:
Local water:
Silver Grunt

Pomadasys argenteus
Haemulidae
20.8 cm [max to 66 cm]
5.8 cm
156 gms
Marine, brackish
15-115 m
Coastal water, mud and sand bottoms, enter rivers at times.
High price. Good tasty flesh but not cheap.
May not but found in nearby waters.

Click me to view other species